In the late 1980s and early 1990s, the idea of a graphical editing system was a futuristic dream for many. Rumors swirled of powerful systems in the works, hidden behind the walls of Industrial Light and Magic and Skywalker Ranch. Fast forward to 2019, and the landscape of software available to videographers is immense. Gone are the days of cutting film strips, tape decks and linear editing. Today, video editing is a digital non-linear process and an incredibly important part of video production.
In this article, we'll go over the criteria you'll need to consider when shopping for new video editing software, including your skill level, workflow and budget. But first, let's take a look at our favorite video editing software for editors at every level.
---
Apple iMovie
Best Beginner Editing Software
Free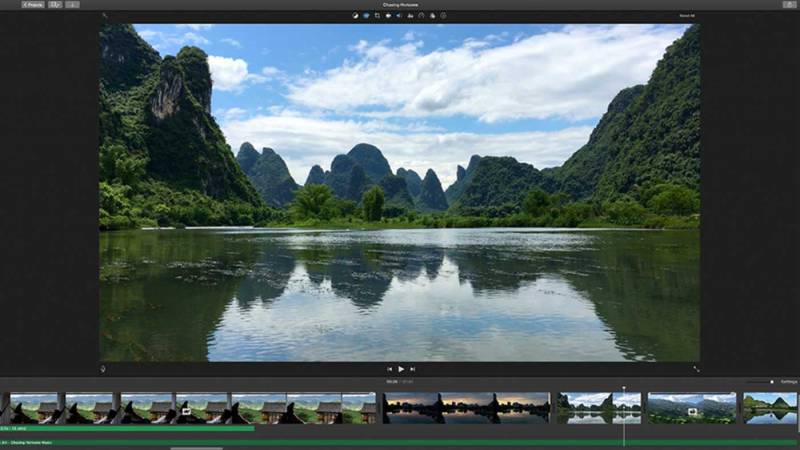 Strengths:
4K video support
Importing/Exporting of 1080p at 60fps
Free for Apple users
Simple media organization
Available for Mac, iPhone and iPad
Weaknesses:
Wrapping timeline was removed
iMovie is a fun and engaging experience that succeeds at appealing to novice editors in its simplicity. Advanced editors may find it limiting, but iMovie clearly isn't designed for the advanced user. In addition to supporting for 4K video editing, the latest version of iMovie also offers tools for creating animated titles. You can also add color filters to your video and creating special effects like split-screen effects and even green-screen compositing.
With an intuitive interface, easy export and sharing, Apple iMovie provides a useful outlet for burgeoning video producers. Anyone can start to create content without much investment up-front. The software is free for Mac, iPhone and iPad users.
---
Wondershare Filmora9
Best Enthusiast Editing Software
$60 one-time or $45 per year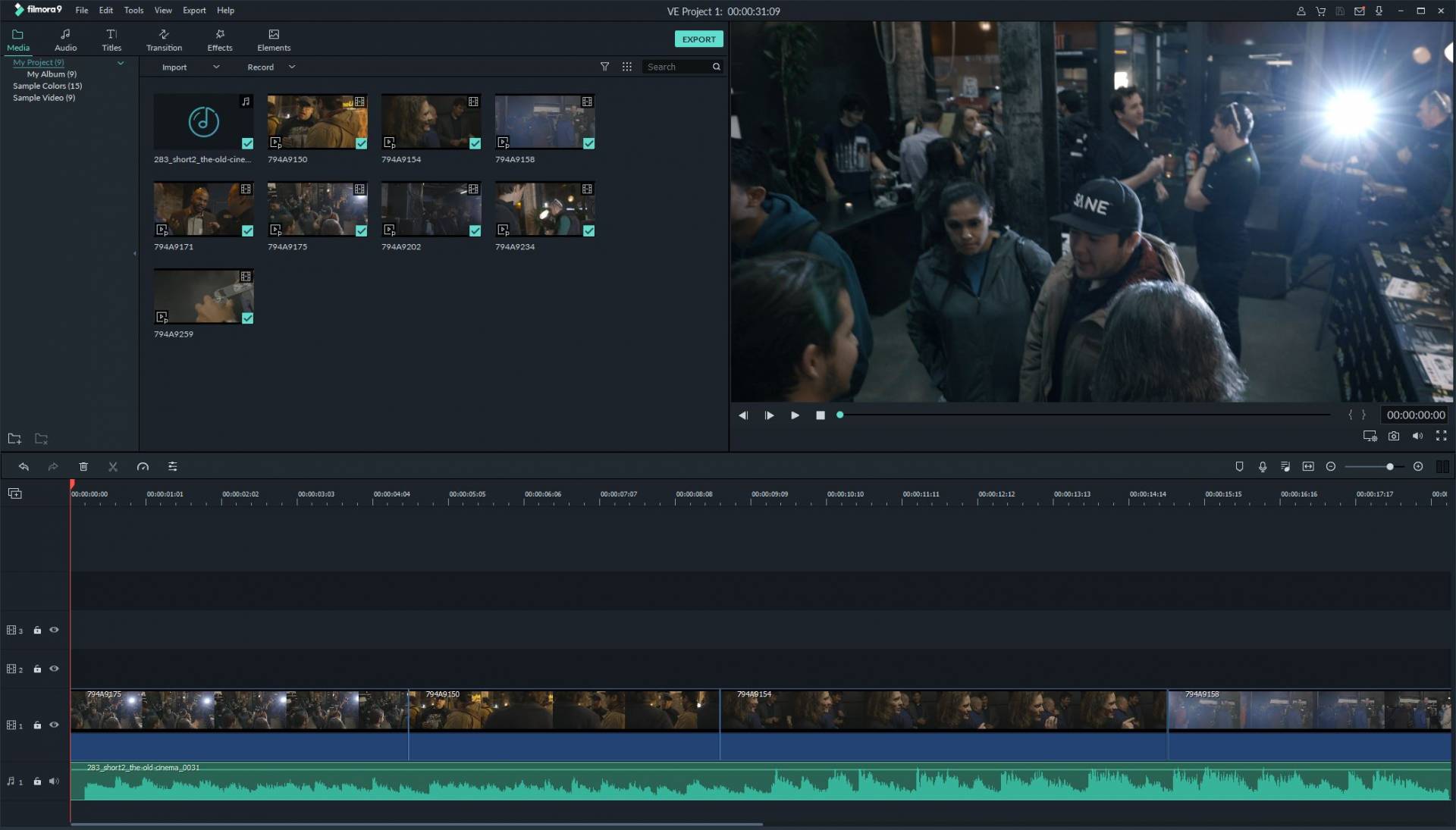 Strengths:
Supports up to 4K resolution
Supports 3D LUTs
Robust image adjustment tools
Weaknesses:
Rendering previews is unintuitive
Filmora9 is the latest iteration of Wondershare's video editing software. This desktop video editing app offers a simplified editing interface while still giving users control over their media. Filmora's collection of editing tools includes all of the basics, plus speed and reverse clip controls, video and audio track separation and picture in picture support. As for image adjustments, users can improve image quality and dial in a look with a robust collection of filters and effects, including support for 3D LUTs.
Filmora also offers the ability to add custom text to your production. Or, you can customize one of the included text templates. Other features include audio repair tools, dozens of transitions and support for screen capture and green screen production. All of this — along with editing and export support for resolutions up to 4K — makes Filmora is a great choice for editors who want more flexibility for a reasonable price.
A lifetime license for Filmora is $60, or pay $45 per year for a yearly subscription. If you plan to produce a lot of videos, the unlimited plan for just under $105 per year adds unlimited downloads from the Filmstocks Standard Library along with new effects added every month.
---
Blackmagic DaVinci Resolve 15
Best Professional Editing Software
Free or $300 for optional Studio upgrade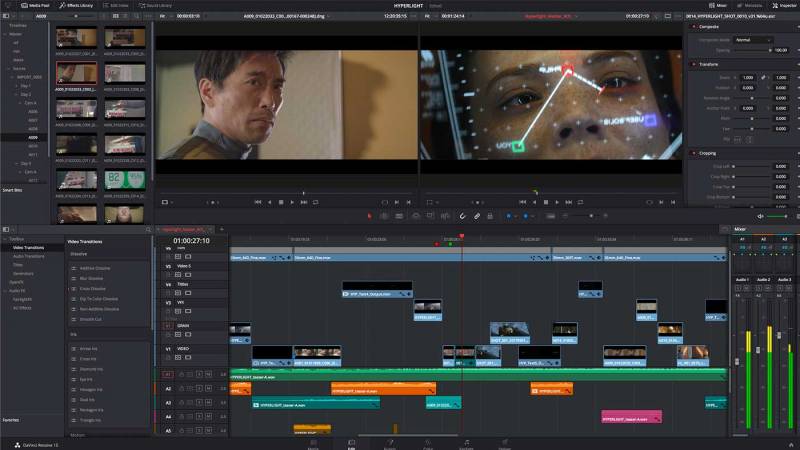 Strengths:
Fully featured free version
Industry-leading color grading tools
Timeline tabs
Weaknesses:
No 10-bit video in free version
If you need more from your editing application but aren't ready to shell out the cash for a top-tier editing suite, Blackmagic's DaVinci Resolve 15 is a great option. Resolve is a robust, free editing platform that also includes industry-leading color correction tools. You'll also get impressive audio editing and visual effects toolsets with the integration of Fairlight and Fusion.
Built directly into DaVinci Resolve, Fusion is a 3D workspace with tools for keying, compositing, stabilization, tracking, vector paint, rotoscoping, text animation and even particles. Fusion works with Apple Metal, OpenCL and CUDA for faster graphics processing.
Though not new to Resolve 15, Fairlight audio has been dramatically updated in this version. It has new ADR tools, audio normalization, 3D panners, audio and video scrollers and a searchable sound library database. There are also new plug-ins like reverb, hum removal, vocal channel and de-esser. The ADR workflow now has far more depth, allowing you to import a cue list or make one in-program.
Davinci Resolve comes in two flavors: the free version and the Studio version available for $300. This is great for both beginners and experts. It allows you to use and work with the software before committing to a purchase. And unlike most free versions, DaVinci Resolve 15 only lacks a few of the features found in DaVinci Resolve 15 Studio.
It's also worth noting that hardware interfaces for color and editing are available directly from Blackmagic. These are great tools to help elevate your editing experience and your craft. Resolve is a robust free option. You'll just need to invest time learning the software in order to get the most out of it.